Colourways turnkey operation is a complete package that normally follows one or two formats:

Hand over your keys after the builders have completed and within a few days we will have totally furnished your property, from fire retardant curtains and bedding through to contract beds and sofas down to the last finishing touches. Your home will be ready for your clients to move in.

The practical yet aesthetically pleasing appearance will make marketing your beds a dream. We will do everything possible to remove the task of furnishing your homes from your staff whilst ensuring that your deadlines are not compromised.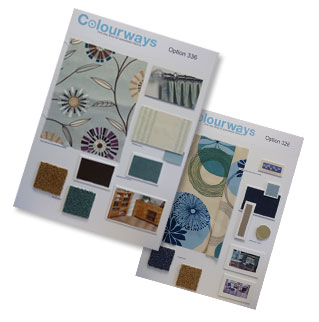 Our experienced staff are happy to work with existing care homes, where individual clients or staff are available to select their own fabrics and furnishing. We have developed Colourways swatch boards which enable service users and providers to make their own choices from a vast range of fabrics and furniture available.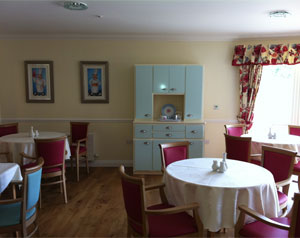 Specialist Advice
Amongst our staff team we have qualified nurses who are on hand to give any specialist advice you may need. We are able to advise on and provide fabric and furnishings suitable for people who have specialist requirements, such as Autism or visual impairment.

We can also design and supply furnishings for those with individual moving and handling requirements or even behaviour that challenges.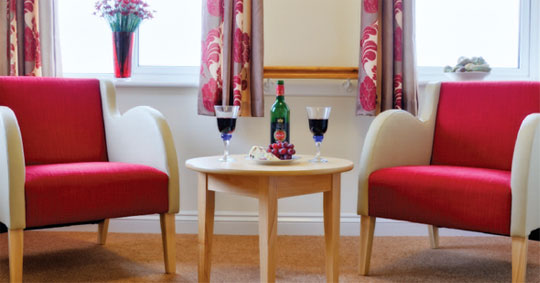 Attention to Detail
Experience has shown that first impressions are extremely important when selling your beds; we will create homely yet practical environments that appeal to service users, parents and purchasers alike.

We believe that attention to detail throughout a project provides the finishing touches which will ensure your properties are head and shoulders above the rest.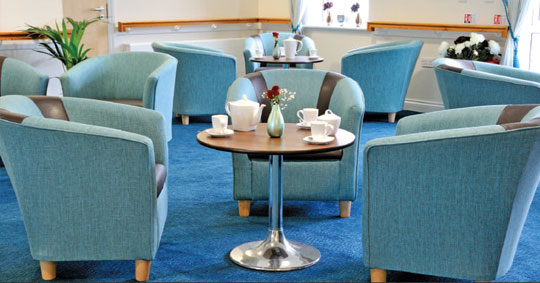 Creating Homely Environments
By providing a homely environment we have found that staff and clients often react differently and one group reported to us that they had found an increase in their staff retention figures after using our services.

Colourways can deal with commissioning from the smallest order (from one room or even single items of furniture) right up to the largest residential homes.